A solid way to track your power as you ride, though I quickly found myself wanting to upgrade to the dual-sided option.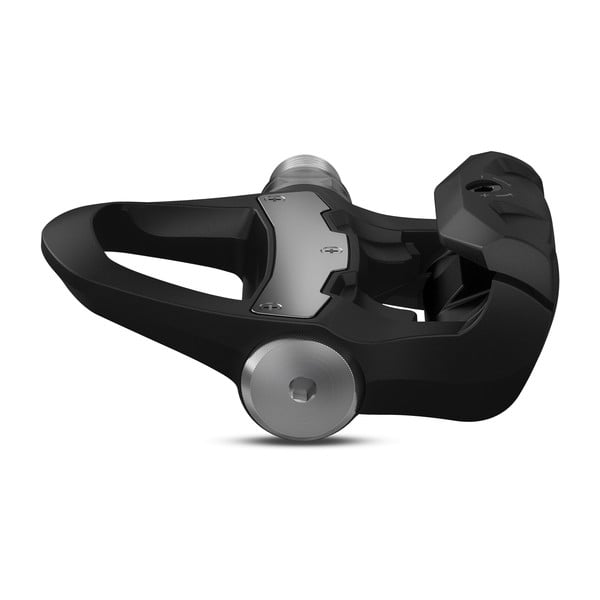 Summary
The Garmin Vector 3S single-sided pedal power meter is an affordable (comparatively) way to bring power to your training. While the numbers might not be as accurate as a dual-sided meter or smart trainer, they are still consistent and prove are an effective way to bring power to your training. On top of that, they give you the option to upgrade to a dual-sided power meter later on.
Pros
You've got the power! Power pedals are considered the best reading, because they're closest to the power transfer (your foot), so I feel confident that they're accurate.
It's more affordable than dual-sided options, but for obvious reasons. It wasn't soon after I felt the urge of upgrading the pedal (and I did – another post coming soon).
Easy installation.
Pretty quick plug-and-play.
Includes built in cadence sensor.
Transmits via Ant+ or Bluetooth.
Cons
All you get is power. You don't get any sort of stroke analysis, standing vs. sitting stats, efficiency stats, or anything else. All you get is power.
You only get power for your left leg. In my case, this led to slightly lower readings because I have about a 52/48% right-to-left leg split. I was able to close the gap with the readings on my smart trainer by focusing on spinning my left leg, or by spinning only my left leg. It was further confirmed when I upgraded the pedals to dual-sided power, which started to read almost exactly the same as the smart trainer.
Battery powered. Power lasts approximately 120 hours, according to Garmin, but it's also susceptible to battery corrosion and power drops. I haven't had this issue, but Garmin has come out with some guidelines on replacing the batteries. I use a single, double-thick battery with baby oil like is recommended, and I haven't had any problems to this point. I also like the fact that it's battery powered. There's no forgetting to charge the pedals before a big ride – if I see that the batteries are low, I just replace them! Boom! Thirty seconds later and you're good to go.
I had issues connecting the pedal to my phone (Samsung Galaxy / Android). Looking at the forums, this seems to not be the first time people have had trouble connecting Vector pedals to Android. Hopefully that gets resolved soon and permanently. In the meantime, I was able to connect through my wife's iPhone with no problem.
Other Thoughts
The battery covers on the Vector 3's have gotten a bad reputation for stripping/breaking. Apparently, Garmin has gone through a few generations by the time of the publishing of this review. I don't know if I've got the latest version, or if I'm just super careful with covers (because I've stripped so many screws…) but I've had no problem with these.
Another piece of the puzzle that gets questionable reviews are the cleats that come with the pedals. The cleats are Exustar, Look Keo-compatible, 6-degree float cleats. They seem fine to me. They seem like they might be a bit greater than 6-degrees to me, but I soon replaced them with 0-degree floats anyways.
Comparison to Power Readings from Saris H3 Smart Trainer
At first, the pedal reading was far lower than the power measurements coming from my smart trainer. That was because my smart trainer wasn't calibrated correctly. After re-calibrating, it was soon within a few watts of the trainer reading, most of the time. The higher the wattage, the greater the difference. It wasn't too far off, but it was noticeable. After upgrading to the dual-sided power meter, I realized it's because I slightly favor my right leg – especially when I'm cranking high power at a low cadence. I was able to bring the Vector 3S reading to within a couple watts of the Saris H3 smart trainer by focusing on my left leg or spinning my left leg only. Still, it was better to have power than not to have it at all. Theoretically, as long as it's consistent, you can still use it as a super effective training tool.
Coming Soon: A Review on the Upgrade Pedal and Process of Upgrading It To Dual-Sided Power